BLOG
---
Why Choose Rosemount 3144P Transmitter to Get Right Temperature Feedback?
Brian Craig
July 23, 2018
Monitoring and controlling temperature is critical to the successful functioning of a variety of process control and industrial automation applications. Various types of devices are used for temperature monitoring. Temperature transmitters are one of the devices used for accurate and consistent temperature measurement. These instruments offer reliable feedback when it comes to several temperature control and monitoring applications.
Temperature transmitters
are available in several models with a wide range of configurations. Therefore, selecting the best and performance-driven transmitter brand from the several ones available would be a little tedious task. The aim of this post is to familiarize you with one such popular temperature monitoring units, namely
Rosemount 3144P transmitter
.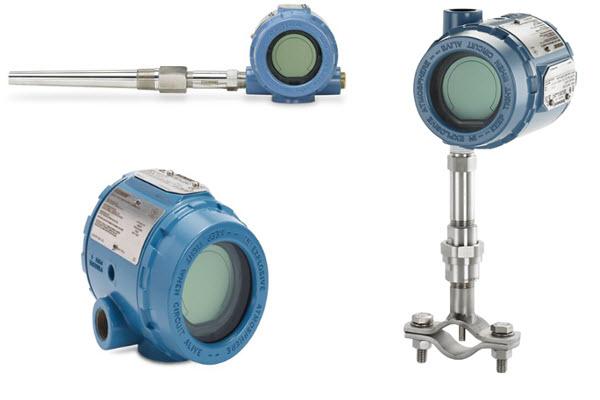 A Brief about Rosemount 3144P Transmitter
Highly rated for its overall performance over long periods of time, Rosemount 3144P transmitter offers extreme accuracy, stability and reliability in various temperature measurement applications. This Emerson's product is designed meeting both demanding and general purpose temperature measurement requirements of the following industries:
Automotive
Nuclear
Oil and gas
Mining
Chemical
Food and Beverage
Power Generation
To ensure accurate temperature monitoring in harsh conditions, they are manufactured in the following specifications:
Input: Dual and single sensor capability with universal sensor inputs (RTD, T/C, mV, ohms)
Output: Signal 4-20 mA /HART® protocol, FOUNDATION™ Fieldbus protocol
Housing:  Dual-compartment field mount to ensure optimum performance in unfavorable outdoor environments.
Display/Interface: Large LCD display with percent range graph and buttons/switches
Diagnostics: Basic diagnostics, Hot Backup™ capability, sensor drift alert, thermocouple degradation, min/max tracking
Calibration Options: Transmitter-sensor matching (Callendar-Van Dusen constants), custom trim
Certifications/Approvals:  SIL 2/3 certified to IEC 61508
Beneficial Features of Rosemount 3144P Transmitters
With advanced functionality and competitive performance, Emerson's 3144P transmitter helps the customers meet a wide spectrum of measurement needs. These units are simple and affordable to install and manage, making them a popular choice for demanding circumstances. The following are the other striking features of these transmitters.
They are designed to offer a Complete Point Solution™ for measuring temperature accurately in a wide range of monitoring applications.
They have dual and single sensor capability with universal sensor inputs (RTD, T/C, mV, ohms).
They are manufactured to offer reliable performance with reduced maintenance.
They are equipped with system alerts and easy to use device dashboards.
They are designed with Assemble to Sensor option, advanced sensor and process diagnostics.
They are capable of single-sensor and dual-sensor inputs.
These transmitters are certified for use in SIS applications.
All the above-mentioned features have contributed to the increasing use of Rosemount 3144P in extreme process conditions.  
Impressed with this Emerson's product? You can source these industry-leading temperature transmitters from
The Transmitter Shop (TTS)
. The company owns world's largest inventories of ready-to-ship 3144P transmitters that are known for their reliability and advanced diagnostics.