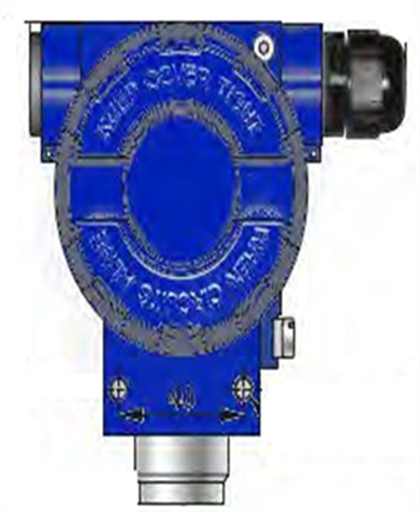 Smart Pressure Transmitter APC-2000ALW
Specification
Metrological parametersAccuracy:-
≤ ±0.075% of the calibrated range
(≤ ±0.1% for range no. 19)
Special version: ≤±0,05% fothe calibrated range
(≤±0.04% on request)
Long-term stability
(for the nominal measuring range)
:-
≤ accuracy for 3 years
or ≤ 2 x accuracy for 5 years
HS version (ranges 3÷15): ≤ accuracy for 6 year
or ≤ 2 x accuracy for 10 years
Thermal error:-
< ±0.05% (FSO) / 50°F
(0.1% for ranges no. 16÷19)
max. ±0.25% (FSO) in the whole compensation
range (0.4% for ranges no. 16÷19)
Thermal compensation range:-
-13...175°F
Special version: -40...175°F
Response time:-
16…480ms (programmable)
Exd version: 150ms
Additional electronic damping:-Error due to supply voltage changes:-Electrical parametersPower supply:-
10...55 VDC
Exia: 10,5…30 VDC / Exd: 10,5…45 VDC
SIL2: 15…45 VDC / SIL2 Exia: 16…28 VDC
MID Exia:13,5…28VDC / MID Exd: 13,5…45 VDC
Output signal:-Resistance required for communication:-
Description
Smart pressure transmitters are applicable to the measurement of the pressure, underpressure and absolute pressure of gases, vapours and liquids. The active sensing element is a piezoresistant silicon sensor separated from the medium by a diaphragm and by specially selected type of manometric liquid. The casing is made of aluminium alloy cast or 316SS stainles steel, degree of protection IP66/IP67. The design of the casing enables the use of a local display, rotation of the display, rotation of the casing by 0–340° relative to the sensor, and a choice of cable direction.
4…20 mA output signal + HART protocol (special version: 0…20 mA or 0…5 mA output signal + HART protocol)
Display with backlight
Programmable range, zero shift, characteristic and damping ratio with local panel keys
SIL 2 certificate
Intrinsic safety certificate (ATEX, IECEx)
Explosion proof certificate (ATEX, IECEx)
Marine certificate – DNV, BV
PED Conformity (97/23/EC)
Accuracy 0.075% (0.05%, 0.04% on request)
Gold plated diaphragm (Au)
MID (Measuring Instruments Directive) – certificate acc. to 2004/22/WE directive and OIML R140:2007 recommendations.
Technical Data-Sheet
The-Transmitter-Shop-PSI-Only-APC-2000ALW.pdf