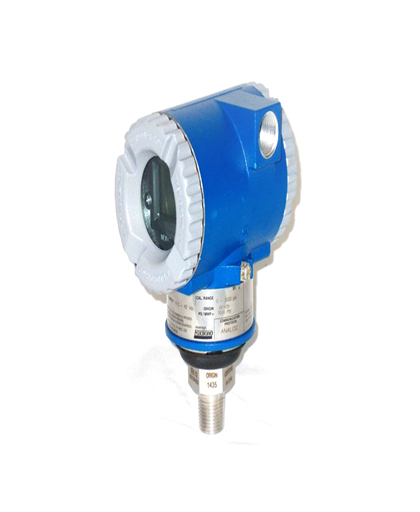 Foxboro IGP10 Series Electronic Transmitter
Specification
Output:-
4-20 mA Digital Signal, includes LCD Indicator with Pushbuttons for calibration and configuration
Intelligent: Digital FOXCOM or 4-20 mA, configurable
Intelligent: Digital HART and 4-20 mA
Voltage Output: 1-5 mV, Low Power
Range:-
Span Limits: IGP10 – 3.5 in H2O and 30,000 psig
IAP10 – 1 and 3000 psia
Materials:-
Sensor Wetted Parts: Co-Ni-Cr, 316L ss, Hastelloy C, Monel, Tantalum, Gold-plated 316L ss.
Fluid:-
Sensor Fill Fluid: Silicone, Flourinert
Process Flanges: CS, 316 ss, Hastelloy, Monel, pvdf(Kynar)
Features:-
Long-term stability with drift is less than +0.05% of URL per year for 5-years.
Simple, elegant sensor packaging uses very few parts to achieve exceptionally high reliability
Co-Ni-Cr, 316L ss, and Nickel alloy (equivalent to Hastelloy® sensor materials for all transmitters.
Can be provided with numerous configurations of direct connect or remote mount seals.
Offered for high gauge pressure applications to 52, 105, or 210 MPa (7500, 15 000, or 30,000 psi).
Integral process connections for sanitary, and pulp/paper installations.
Description
The Foxboro IGP10 I/A Series Pressure Transmitters are a complete family of
pressure transmitters
. These 4 to 20 mA analog output transmitters use the cost effective analog electronics with full configuration capability. The Foxboro IGP10 gauge pressure transmitters have available span ranges from 1 to 6000 psi. The Foxboro IGP10 model is a direct connected version. Both the sensor and process connections are offered in several different materials along with two choices of fill fluids. The built-in LCD display digitally displays pressure and units and its pushbuttons allow calibration without the need to apply pressure. The IGP series has a standard 2 year warranty and an optional 5 year warranty.
Technical Data-Sheet
Models-IAP10-IGP10-IAP20-IGP20-and-IDP10.pdf