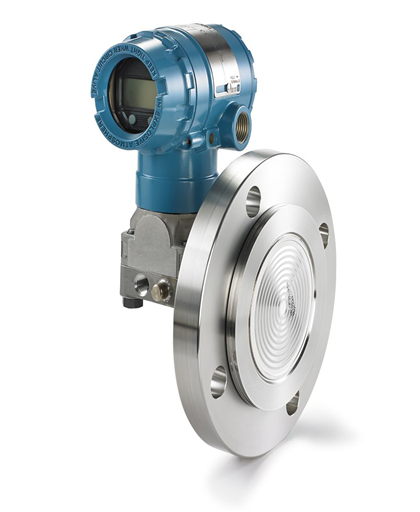 Rosemount 2051L Level Transmitter
Specification
Seal System Type
Direct Mount,
Tuned-System
RangeAccuracyTransmitter ConnectionMax. Operating Pressure
Up to 300 psi (20,68 bar)
Process Connection
Flanged: ANSI/ASME, EN/DIN, JIS
Process Temperature Range
Based on fill fluid - Maximum 401°F (205°C), Minimum -157°F (-105°C)
Process Wetted Material
316L SST, Alloy C-276, Tantalum
Diagnostics Communication Protocol
4-20 mA HART®, WirelessHART®, FOUNDATION™ Fieldbus, PROFIBUS®, 1-5 V Low Power HART®
Features
Designed with a variety of process connections, materials and output protocols to meet diverse application requirements
Tuned-System Level assembly and direct mounting produce optimal performance for level applications.
SIL 2/3 certified to IEC 61508 (via 3rd party) and prior-use certificate of FMEDA data for safety installations.
Local Operator Interface (LOI) for simple, local commissioning on-site without the use of extra tools or training.
Optimized seal system construction ensures a quality measurement in harsh process conditions.
Description
The Rosemount 2051L Level Transmitter is safety certified, and offers level measurement with diverse process connections, output protocols, and materials. The transmitter can be direct mounted, and it allows Tuned-System™ Level assembly too. In addition, this device also provides simple on site commissioning due to an integrated Local Operator Interface (LOI).
Technical Data-Sheet
2051-CD-CG-CA-TG-TA-min.pdf