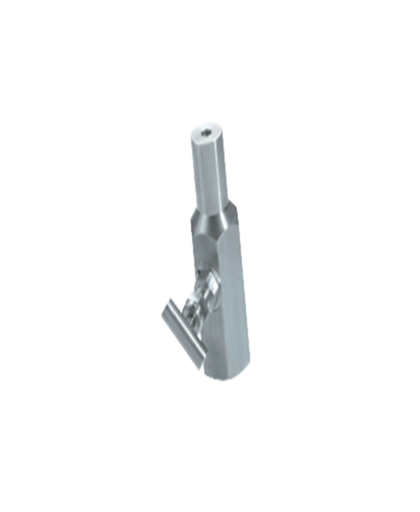 KM9 Block Bleed Valve
Specification
The KM9 block and bleed valve in Kerotest manifolds is suitable for installation of gauges comes in both metal and soft seat versions. Both these versions, however, use the same bonnet assembly.
Beneficial Features of Kerotest KM9 Block and Bleed Gauge Valve
Here are the benefits KM9 offers:
The O-ring bonnet in this Kerotest KM9 valve has a packing below the isolated stem threads. This helps keep the solid matter away and prevent contamination.
You can easily change any part of the manifold with the KM9 valve being operational, without any safety concerns or leakage issues.
The adjustable packing keeps the stem threads intact, and thus increases the operational life of the valve.
You can opt for a soft seat or a metal seat. The only difference is that the soft seat comes with a simple insert, whereas in the metal seat, there is no insert.
The rolled stem and bonnet threads help increase the operational life and strength of the valve.
The no-backout stem design keeps away blowout issues and removal when being used.
Not many parts are required in kerotest manifolds, and one valve can function of two or three of them. This reduces fugitive emissions and leakage issues.
All the Kerotest KM9 valves guarantee a bubble tight shutoff.
These valves have a stainless steel chrome-plated stem which prevents galling and freezing.
The one-piece handle of this valve easily resists vibration.
Description
This compact model allows safe and cost efficient gauge installation. A field serviceable soft seat allows replacements while this value is still in the line.its one -piece handle design eliminates loss from vibration and misplacement.
Technical Data-Sheet
KEROTEST_ManifoldCatalog.pdf