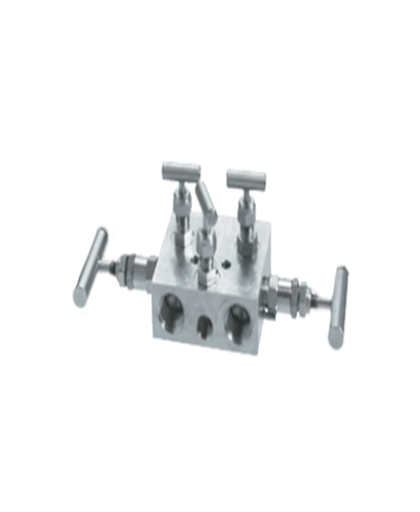 KM6A 5-VALVE Natural Gas Manifold
Specification
The KM6A 5-valve natural gas manifold is designed for use in natural gas applications. They are specially designed for recording orifice meters. These compact-sized manifolds are lightweight, and are easily supported by the meter tubing, and require no additional support. The manifolds are usually mounted on the tubing through the orifice.
Features of KM6A 5-Valve Natural Gas Manifold
The following are a few beneficial features of KM6A 5-valve natural gas manifold
These manifolds feature space saving design, and assure bubble-tight shutoff.
The natural gas manifolds are equipped with field serviceable soft seat, which can be replaced, without removing the valve from the line.
These kerotest manifolds feature one valve, which serves as a replacement for five. Replacements of this type helps minimize parts, which helps reduce fugitive emissions, and leakage.
KM6A-5 valve manifolds possess isolated stem threads, which helps ensure leak proof, as well as long service life. The packing located below the stem is adjustable, and helps keep process fluid away.
Bonnet cap on the valves helps improve the valve life, and maintain the integrity of stem threads.
Bonnet threads and rolled stem help increase life and strength of valves.
KM6A 5-valve natural gas manifold features no-backout stem design that helps prevent problems of blowout.
These kerotest manifolds feature ¼ -inch FNPT ports standard that enables connect static pressure to the downstream or upstream ports.
Description
Designed for recording onifce meters,this lightweight manifold eliminates the need for additional support when installed in meter tubing. it is also feature standard quarter-inch FNPT ports for connecting upstream and downstream static pressure.