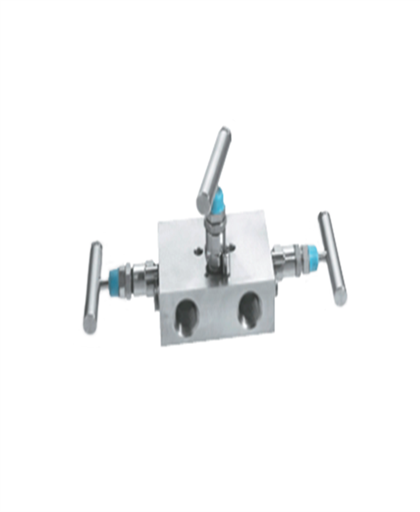 KM110 3-VALVE Differential Pressure Manifold
Specification
The KM110 3-valve differential pressure manifolds are ideal for applications where direct mounting may be impractical or impossible due to various reasons. These kerotest manifolds are designed for direct mounting on the lines from the signal and the instrument. Designed for use in combination with small orifice meters, or other differential pressure meters, these 3-valve manifolds are provided with a 3/16 inch orifice. These 3-valve differential pressure manifolds are suited for applications having connections different from the standard 2-1/8 inch distance between taps. The KM110 3-valve manifolds are provided with soft seats as well as integral metal seats. Soft metal seats can be availed in different materials.
Beneficial Features of KM110 3-Valve Differential Pressure Manifolds
The following features KM110 3-valve differential pressure manifolds have helped set an industry standard that remains unmatched.
One valve of these differential pressure manifolds can do the work of three other valves. This helps save space, as well as fugitive emissions, and leak when used in critical applications.
The stem threads can be easily isolated from process fluid using an adjustable packing below them. This helps assure leak-proof service and reduce corrosion.
All differential pressure manifolds are tested for bubble-tight shutoff.
Bonnet caps on valves help improve their life and protect stem threads from corrosion.
The seats are provided with a standard 3/16-inch diameter orifice, which makes them easily replaceable.
The stem threads are rolled which helps improve their strength as well as performance life.
Backseat stem design of KM110-3 valve differential pressure manifold helps prevent blowout problems.
The pressure manifolds are provided with ¼-inch test ports.
Description
This is high pressure,remote mount manifold feature adjustable packing below the steam threads to keep process fluids away and isolate the steam threads. This helps assure a leak proof,long service file.
Technical Data-Sheet
KEROTEST_ManifoldCatalog.pdf