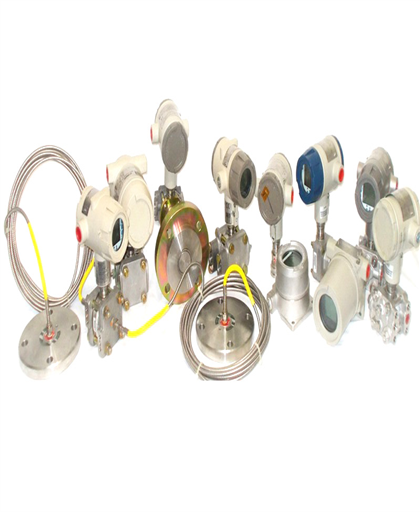 Honeywell ST 3000 Smart Pressure Transmitter
Specification
Reliable Honeywell ST 3000 Pressure Transmitters for Broad Temperature and Pressure Applications
The Transmitter Shop (TTS) understands that accurate information is necessary for effective process control across all industrial applications. It helps its clients to achieve effective process control by employing Honeywell's ST 3000 pressure transmitters. These pressure transmitters allow users to improve their process efficiencies, and attain high quality standards.
Features of Honeywell ST 3000 Pressure Transmitters
Being supported by smart electronic controls, the Honeywell ST 3000 offer several benefits superior to the conventional pressure transmitters. The following are some features of the Honeywell ST 3000 smart pressure transmitters that make it ideal for tactical and intricate industrial processes.
The Honeywell ST 3000 smart pressure transmitter is a piezo-resistive sensor that operates in compliance with the two-wire system.
It features three different sensors in one setup. The sensors integrated into this Honeywell ST 3000 differential pressure transmitter are differential pressure sensors, static pressure sensors, and temperature sensors. With the collaborative utilization of these three sensors, Honeywell ST 3000 can sense pressure difference, stagnant-point pressure, and temperature variation.
It features electronic housing, due to which the transmitter is immune to vibrations, mechanical shocks, and other external impacting factors like chemical exposure, moisture, corrosion, etc.
Honeywell ST 3000 smart pressure transmitter also features a two-way communication protocol and configuration accessibility. Therefore, the operator can control and monitor the in-field operation of the transmitter via remote access protocols like Smart Field Communicator (SFC) and Multiple Communication Configurator (MC Toolkit).
It can be factory configured before installation. It also can be configured offline to integrate with several devices. Being supported by a microprocessor, the data can be stored and loaded in-line during installation and commissioning.
The output can be easily configured as the linear or square root output signal.
The transmitter is capable of local and remote interfacing, which offers higher manpower efficiency, better in-field maintenance, and enhanced data commissioning.
It auto-compensates the input and output of temperature and pressure under the piezoresistive feature. It sets lower and upper ranges of pressure and temperature readings, this sets a specific boundary for automatic measurements. Therefore, accuracy is measured and value simulation is achieved.
It can be conveniently integrated with control systems like Experion PKS. This gives accurate local and in-field measurements as it does not add A/D and D/A converter inaccuracies or errors.
TTS's Honeywell ST 3000 Series Pressure Transmitter Offerings
The Transmitter Shop provides the following types of Honeywell ST 3000 Series pressure transmitters:
ST 3000 Series 100 Transmitters: The Series 100 transmitters are provided with compact housing, which makes them ideal for cramped spaces. This series include various types of differential pressure, gauge pressure, absolute pressure,

remote seal transmitters

, and draft ranges.

Accuracy – 0.0375%
Stability – ±0.01% per year
Reliability – 470 years MTBF (Mean Time between Failures)
Lifetime Warranty – 15 years
Compliance – ISO 9000, OSHA Safety Regulations, EPA environmental regulations
The above features make them ideal for various complex process loops, and applications such as energy and material balances as well as custody loops.
ST 3000 Series 900 Transmitters: The Series 900 transmitters offer great turndown ratios than conventional transmitters. These transmitters are equipped with Honeywell's Smart Technology, which makes them perfect for a wide range of pressure measurement applications. This series includes various types of absolute pressure, differential pressure, remote seal, and gauge pressure transmitters. These transmitters have in-built ST 3000 sensors that compensate ambient temperature and pressure conditions.
Stability – ±0.01% per year
Reliability – 470 years MTBF (Mean Time between Failures)
Advantages of Honeywell ST 3000 Pressure Transmitters
Honeywell defines these pressure transmitters as smart because they takes advantage of advanced microprocessor technology, and silicon sensors. The following advantages of Honeywell ST 3000 pressure transmitters make them desirable for various complex process environments.
Stable Output in Various Operating Conditions: In any process environment, the process and ambient temperatures are the two definite variables. Most conventional transmitters fail to address these variables, and produce inaccurate results. However, ST3000 transmitters compensate for the effects of pressure and temperature in the final output. The ST 3000 transmitter is characterized across a wide range of static pressure, as well as ambient temperature range. This allows them to provide stable performance under any condition. Also, this compensation ensures accuracy, and can help a plant cut down its energy costs by more than $10,000 every year.
Efficient Self-Diagnostics: ST3000 Smart pressure transmitters are now available with HART and Foundation Fieldbus protocols. These transmitters have three levels of reporting, and they warn users about possible failures, and shutdowns. This self-testing helps minimize plant outages, reduce maintenance costs, and improve plant efficiency.
Easy Digital Integration: ST 3000 transmitters can be easily integrated with Honeywell's TDC 3000X for great accuracy and data integrity. This helps integrate process information throughout the company.
Applications of Honeywell ST 3000 Transmitters
Honeywell's ST 3000 Series transmitters provide exceptional results in terms of stability, reliability, rangeability, and accuracy. This is why these transmitters are used by the following industrial applications:
Oil Refineries
Pharmaceutical Companies
Paper Mills
Energy Plants
To place an order, or to know more about the benefits of the industry leading Honeywell ST 3000 Smart pressure transmitters, contact us on our toll-free numbers-
+1-888-964-8837
or email us at
sales@transmittershop.com
.
Description
Pressure transmitters are used for measuring varying pressures during an active industrial process. When integrated with smart electronics and responsive software, they are called smart pressure transmitters.
Honeywell ST 3000 is a smart pressure transmitter. It is a differential pressure transmitter as it records pressure fluctuation between two pressure points. It can be used as a replacement for any pressure transmitter working under an output range of 4 to 20 mA. Although these Honeywell smart pressure transmitters feature adjustable measuring span that offers the benefit of in-field re-ranging of the instrument. By using hand-held control tools, the measuring span of the instrument can be adjusted from remote locations. Due to the microprocessor-powered electronic transmitter, it offers a higher range turndown ratio during temperature and pressure measurement.