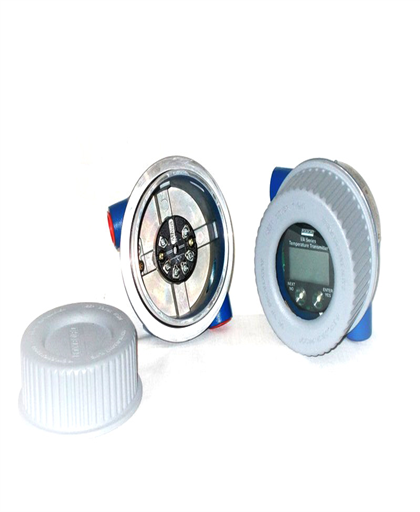 Foxboro RTT20-RTT15 Series Temperature Transmitter
Specification
Accuracy - General Value:-
BUS: ±0.05% of reading for all input types.
HART: ±0.05% of span for all input types.
Ambient Temperature Limits:-
Bus:
± 0.002% of reading in °C per °C
± 0.0011% of (°F reading - 32) per °F
HART:
± 0.005% of span in °C per °C
± 0.0028% of span in °F per °F
Supply Voltage Effect:-
The output changes < 0.005% of span for each 1 volt change within the specified voltage range
Response Time:-EMC Immunity Effect:-
±0.1% of reading per EU (European Union) Directive 89/336/EEC
Features:-
Supports 2-, 3-, or 4-wire RTDs.
Automatic self-diagnostics and self-calibration.
LED Indicator Options offered with HART.
Maximum/minimum temperature logging.
Numerous weatherproof and explosion proof housings for remote mounting, and integral sensor and well mounting.
EMC immunity per EU Directive 89/336/EEC.
HART versions allow average or difference measurement; FOUNDATION fieldbus and PROFIBUS versions allow average, difference, or redundant measurement
Standard 5-year warranty.
Description
The Foxboro® brand Model RTT15-RTT20 Series is a microprocessor-based temperature transmitter with HART®, FOUNDATION Fieldbus™ H1, or PROFIBUS® PA communication protocol. It receives input signals from thermocouples, RTDs, ohm, or millivolt sources. It is available as a basic module, or in numerous housing configurations.