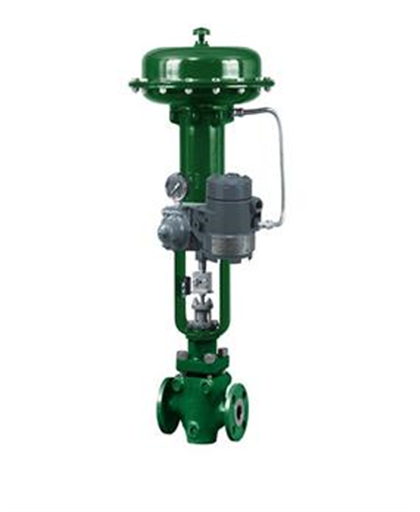 Fisher 846 Electro-Pneumatic Transducer
Specification
Fisher® 846
Fisher® 846 electro-pneumatic transducer accepts an electrical input signal and converts it to a pneumatic output signal. The transducer includes a patented deflector/nozzle design that consists of two nozzles positioned so that the constant air flow exiting the supply nozzle. Vibration resistant and tolerant of dirty supply air.
Vibration Resistant—The low-mass pilot stage, mechanically damped deflector bar, and rugged construction provide stable performance in vibration.
Large Diameter Nozzles—Large diameter nozzles, free-flow pilot stage design, and large internal pneumatic supply passages provide excellent tolerance to reducing the effects of contaminant buildup and erosion.
Increased Accuracy, Reduced Sensitivity to Supply Pressure Variations and Downstream Leakage—The electronic feedback control network monitors the pneumatic output signal, detects any input-output deviations and corrects them. This provides very high accuracy and allows the transducer to sense changes in the final element condition and rapidly optimize its air delivery.
Technical Data-Sheet
Fisher-846-Current-to-Pressure-Transducer.pdf