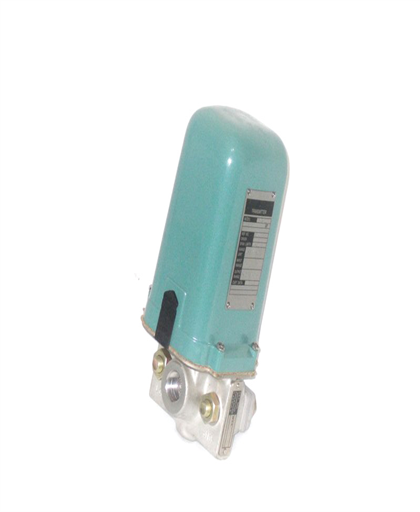 11AM
Specification
Accuracy:-
±0.5% of span for spans below 13 kPa (100 mmHg) absolute with M Capsule or for spans below 113 kPa (850 mmHg) absolute with H Capsule, or ±1.0% of span for higher spans.
Repeatability:-Ranges :-
0-40 to 0-400mmHg Absolute
0-375 to -0-1520mmHg
Absolute Process Flanges and Diaphragm:-
316SS or Monel (40-400mmHg Only )
DeadBand:-Supply Pressure Effect :-
The zero shift is less than 0.25% of span for a 5% change in supply pressure.
Hysteresis:-Air Connections :-
The supply and output connections are tapped for 1/4 NPT.
Approximate Mass:-Features:-
Die-cast low copper aluminum alloy with baked gray vinyl finish.
Blue, high-impact, glass-filled polycarbonate.
The transmitter housing is weatherproof. It is dustprotected as defined in IEC IP54 and, with its constant air purging, provides the environmental protection of NEMA Type 3.
Vinyl covered AISI Type 302 stainless steel (302 ss) flexible armor over 316 ss capillary. The length is 1 mm (3.5 ft).
Mass Approximate 2.8 kg (6.3 lb) with general purpose thermal system and bushing.
Description
In 11A Series Transmitters, the reliable force-balance d/p Cell mechanism is used to accurately measure absolute pressure and transmit a standard pneumatic signal to nearby or remote receivers. Spans are adjustable as much as 10 to 1 for broad range ability in a single instrument. Fewer stand-by transmitters are required. The 11A Series Transmitter uses the same top works as a Foxboro pneumatic d/p Cell. Equipped with a vernier range adjustment, 11A Series Transmitters allow an operator to select one of several predetermined ranges without removing the instrument from the process. No other calibration apparatus is required for the predetermined ranges.
Technical Data-Sheet
Foxboro_Pneumatic-Instruments-CATALOG.pdf