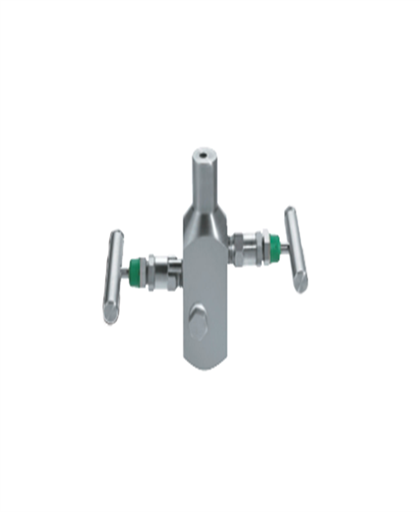 KM251 2-VALVE Static Pressure Manifold
Specification
Kerotest manifolds with KM251-2 block and bleed gauge valves have a 2-valve single outlet valve, and are used for gauge isolation, calibrating, venting, and so on. This valve facilitates safe installation and servicing of gauges and switches without having to worry about external leakage.
Beneficial Features of Kerotest KM251-2 Block and Bleed Gauge Valve
Here are some beneficial features of the KM251-2 valve style manifolds which can be attributed to their increased demand:
All the 2-valve KM251 Kerotest manifolds assure a 100% bubble tight shut-off.
They come with a field serviceable soft seat which allows replacement with the valve intact.
Rolled stems and bonnet threads help increase their strength and operational life.
These manifolds have a no-backout stem design which eliminates blowout issues and removal when in use.
Limited number of parts and valves eliminate the risk of leakage from several directions and reduce fugitive emissions.
These manifolds come with a chrome-plated stem which prevents galling and freezing.
Their compact, panel-mount design saves installation costs and space.
Owing to the free-swiveling ball end stem, the manifold assures an accurate closure.
The manifold comes with an adjustable packing below the isolated stem threads which help eliminate solids and prevent contamination.
There are vent ports which facilitate easy piping and connections.
Description
Designed to isolate, calibrate and vent, this compact model is available with standard, high pressure or high temperature bonnets.In addition,the chrome plated stem prevents freezing and galling problems.Also features threaded vent ports for easy connections.
Technical Data-Sheet
KEROTEST_ManifoldCatalog.pdf