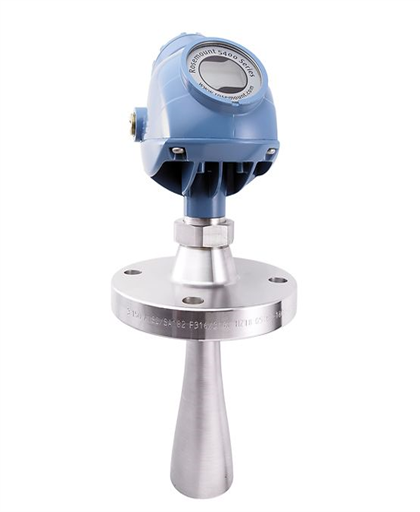 Rosemount 5401 Level Transmitter
Specification
Range:-
Accuracy:-
Model Available:-
Repeatability:-
Operating Temperature:-
-40 to 302°F (-40 to 150°C)
-67 to 392°F (-55 to 200°C) for parabolic antenna
Antenna Type:-
Cone antenna
Rod antenna
Process seal antenna
Parabolic antenna
Features:-
Non-contacting, making it virtually unaffected by process conditions
No moving parts, means little or no maintenance
Supports both FOUNDATION fieldbus, and the analog 4-20 mA with superimposed digital HART.
5-digit integral monitor.
Description
The Rosemount 5401 level transmitter is a non-contacting measurement device used for measuring levels of slurries, solids, and liquids in process industries. This level transmitter has no moving parts, which minimizes maintenance requirements. The transmitter conducts level measurements from top to bottom, which means it is not affected by fluid properties such as viscosity, density, temperature, pressure, etc. The transmitter is equipped with advanced algorithm that assures reliable results while measuring solid materials in challenging situations, such as uneven or angled surfaces, multiple surface echoes, as well as on products having a low dielectric constant.
Technical Data-Sheet
Rosemount™-5400-Level-Transmitter.pdf