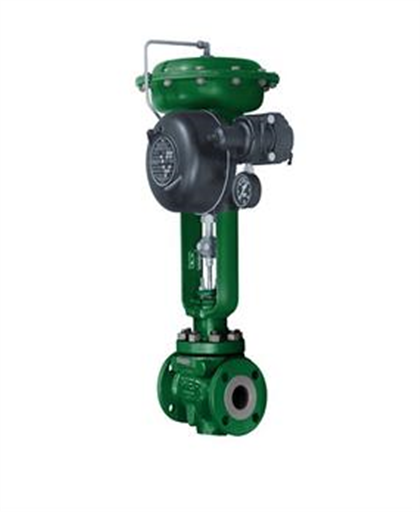 Fisher 546 ElectroPneumatic Transducer
Specification
Fisher® 546
Fisher® 546 transducers receives a direct-current input signal and use a torque motor, nozzle-flapper, and pneumatic relay to convert the signal to a proportional pneumatic output signal. Nozzle pressure, which operates the relay, is also piped to the torque motor feedback bellows. This provides a comparison between input signal and nozzle pressure and corrects errors in nozzle pressure.
Vibration Resistance—High natural frequency of torque motor moving parts results in negligible vibration influence. Also meets typical seismic requirements for nuclear service.
Easy Adjustment—Screwdriver adjustments for span and zero are conveniently located and have arrows indicating rotation to increase settings.
Field-Reversible Action—No additional parts required to reverse action of 546 or 546NS; 546S versions cannot be reversed in the field but can be purchased either direct or reverse acting.
Simple Relay Removal—Integrated pneumatic relay is mounted outside case and can be removed without disturbing electrical or pressure connections or impairing explosion safety.
Technical Data-Sheet
Fisher-546-Electro‐Pneumatic-Transducer.pdf