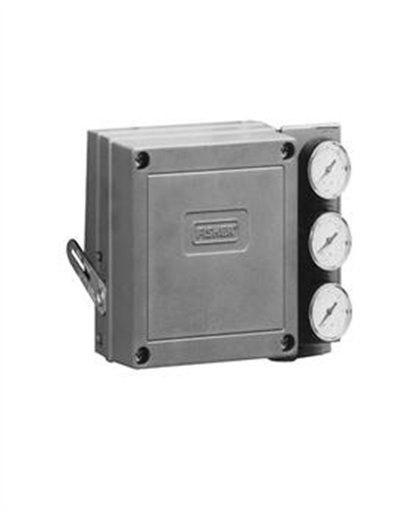 Fisher 3582 Pneumatic Single-Acting Positioner
Specification
Fisher® 3582
Fisher® 3582 pneumatic, single-acting positioner is used with diaphragm-actuated, sliding-stem control valve assemblies. The pneumatic valve positioner receives a pneumatic input signal from a control device and modulates the supply pressure to the control valve actuator, providing an accurate valve stem position that is proportional to the pneumatic input signal.
Accurate, Efficient, Vibration-Resistant Operation—The positioner provides accurate, fast-response and can withstand the vibrations of most plant environments. Low steady-state air consumption contributes to efficient operation.
Versatile Modular Design — 3582 positioners can be upgraded in the field to an electro-pneumatic 3582i by replacing the gauge block with the 582i electro-pneumatic converter assembly. The converter assembly attaches to the positioner case, providing a cost-effective conversion. Thus, in the field, 3582 positioners can be upgraded from pneumatic to electronic to match new control strategies.
Technical Data-Sheet
Fisher-3582-Positioners.pdf