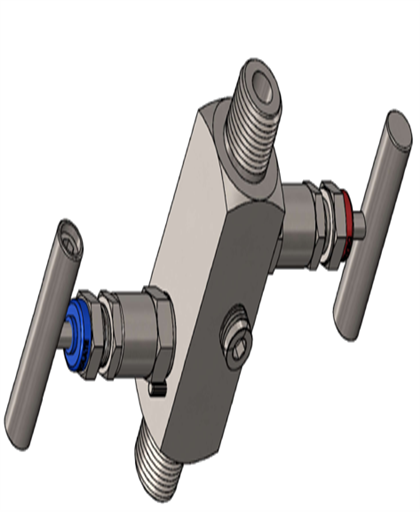 TTS Manifolds - TTS-306T-22BA11
Specification
STANDARD SPECIFICATION:
Maximum working pressure: 413 bar / 6000 PSI at 100°C
Material: 316 SS / 316L SS / 304 SS / Carbon Steel
Gland Packing: PTFE / Graphite
Standard process connection: ½" NPT F
Standard instruments connection: ½" NPT F
Drain: ¼" NPT F (Supplied with ¼" NPT blind plug)
Weight: 1.10 kg
MOC in accordance with NACE MRO175 is available on request.
Valves for 10000 PSI working pressure are also available.
Description
These manifolds are having one Isolation valve of ½" connection & one drain valve of ¼" or ½" connection. The outlet of drain valve can be used for calibration.
Compact unit saves space, reduces number of joints resulting in cost reduction. These manifolds are used with Pressure gauges, switches or transmitters.
Different models are available as shown below.

Technical Data-Sheet
TTS-306T-22BA11.pdf