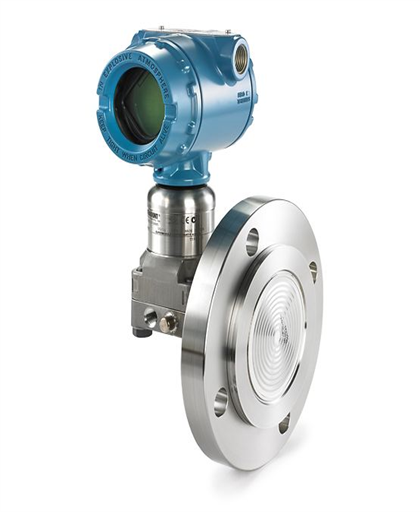 Rosemount 3051SAL Level Transmitter
Specification
Output
Two-wire 4-20 mA is user-selectable for linear or square root output. Digital signal based on HART Protocol.
Range Limit
0-8.3 in H2O to 0-300 psi
Accuracy
Classic: +0.065% of span, For spans less than 10:1: ±[0.015 + 0.005(URL / Span)]% of span
Ultra: +0.055% of span, For spans less than 10:1: ±[0.015 + 0.005(URL / Span)]% of span
Power Required
3051S with Advanced HART Diagnostic Suite: 12-42.4 V dc with no load
Material of Construction
Isolating Diaphragms: 316L SST, Hastelloy C, Monel, Tantalum Process Flanges
Adapters: Cadmium and Nickel plated CS, 316 SST, Hastelloy C, Tantalum
Installed Stability
± 0.01% of URL for 2 years
RangeabilityFeatures
Compatible with any two-wire system
Ranges from 25inH2O to 100 PSI
Available with a variety of fill fluids
External span and zero adjustments
Many diaphragm and flange options to fit all process and installation needs
Description
The Rosemount 3051SAL level transmitter is designed for extreme conditions. This safety certified transmitter is ideal for vetted and pressurized tank level measurements. The 3051SAL is equipped with advanced diagnostics that provide in-depth insights to plant operators. These transmitters can be directly or remotely mounted, and are designed to allow Tuned-System assemblies and balanced systems. These Rosemount transmitters are designed to meet demands for precise level measurements in various process industries.