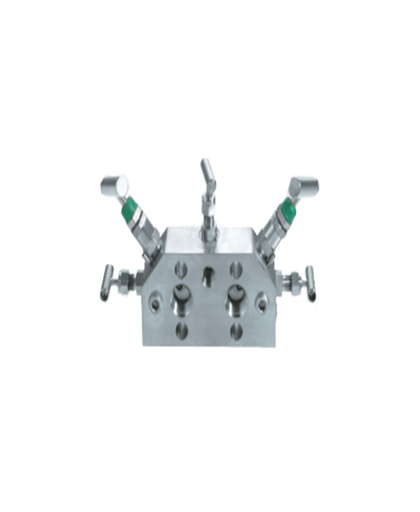 KMC5G Intergral Manifold
Specification
The Kerotest KMC5G 5-valve integral manifold is specifically designed to connect to Rosemount Transmitter models 3051, 3024, 3095. They are compatible with
Rosemount Coplanar pressure transmitter
models 3051C and 3051P, and can be easily mounted on the transmitter as an integrated package.
Features of Kerotest KMC5G 5-Valve Integral Manifold 
Kerotest KMC5G valves are lightweight and small. Aside this, here are the other benefits they offer:
These Kerotest KMC5G valves have hardened ball end stems, and a non-rotating ball which facilitate leak-tight closures.
These valves have a field serviceable soft seat, which allows replacing of parts when the valve is in use.
This is an integrated package with 5 valves doing the work of multiple separate valves. This reduces leakage issues and quick emissions.
The bubble tight shutoff can be taken as an assurance all the Kerotest KMC5G valves offer. This speaks volumes of their design and quality.
The chrome-plated stainless steel stem eliminates the possibility of galling and freezing.
The no-blackout stem of the valve eliminates blowout issues.
These valves have a bonnet locking pin, which enhances safety and keeps the body and bonnet integrated.
The metal seal between the bonnet and the body prevents the bonnet from breaking and keeps the two parts and the threads properly sealed.
The packing below the isolated stem threads helps eliminate solids and in turn contamination.
The rolled stem and bonnet threads increase the operational life and strength of these valves.
The adjustable bonnet packing ensures increased valve life and strength, and keeps the stem threads intact.
Description
Designed to connect to the transmitter of specific manufacture's models, this manifold's hardened, non-rotating ball assures exact closure every time.and for added safety a bonnet and body together.
Technical Data-Sheet
KEROTEST_ManifoldCatalog.pdf