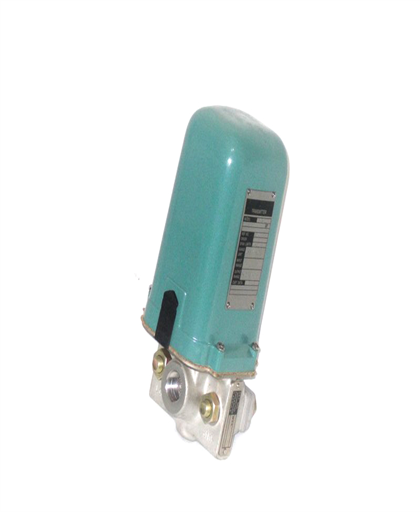 Foxboro 11GM Pneumatic Gauge Pressure Transmitter
Specification
Accuracy:-
+0.25% of calibrated span
NACE:-
Compliance to NACE Standard MR-01-75
Ambient Temperature Limits:-
-40 and +120°C (-40 and +250°F)
Body Temperature Limits:-
-40 and +190°C (-40 and + 375°F).
Repeatability:-
Wetted Parts code S: 0.1% of calibrated span.
Wetted Parts code M: 0.2% of calibrated span.
Span Limits:-
0.07 and 0.56 MPa or 10 and 80 psi
0.14 and 1.4 MPa or 20 and 200 psi
0.3 and 2.8 MPa or 40 and 400 psi
0.7 and 7 MPa or 100 and 1000 psi
1.4 and 14 MPa or 200 and 2000 psi
Material:-
Cover: High-impact, glass-filled polycarbonate.
Body Bolts: Alloy steel per ASTM A193 Grade B7.
Process Connectors (b):-
1/4 NPT
1/2 NPT
R1/4 (metric)
R1/2 (metric)
Machined for 9/16-18 Aminco fitting (b)
Air Connections:-
The supply and output connections are tapped for 1/ 4 NPT
Optional Suffix
Zero Elevation
Zero Suppression
Description
The Foxboro® brand Models 11GM and 11GH Transmitters accurately measure gauge pressure and transmit a proportional pneumatic output signal to receivers which may be several hundred meters or yards away. Spans are fully adjustable up to a 10:1 ratio, providing wide rangeability in a single instrument. Fewer stand-by transmitters are required. The Models 11GM and 11GH Transmitters use the same topworks as other Foxboro Pneumatic d/p Cell ® Transmitters. Since accuracy is a function of calibrated span, precision is retained even with highly elevated- or suppressed-zero ranges.
Technical Data-Sheet
Foxboro_Pneumatic-Instruments-CATALOG.pdf